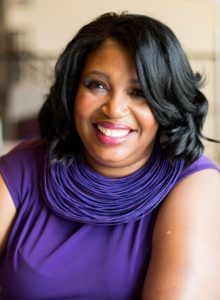 Althea is the founder of Brighter Day Therapeutic Solutions and Unicorn Life Training. She is a Licensed Clinical Social Worker, Registered Play Therapist-Supervisor and Certified LEGO® SERIOUS PLAY® Facilitator. Althea has a Bachelor of Science degree in Business Management and a Master of Business Administration in Marketing from Southeastern University. In 2006, after spending four years researching mental health disorders in the Quality Improvement Department at the American Psychiatric Association, Althea received a Master of Social Work in Organizational Leadership from George Mason University. Althea's passion grew for helping individuals and families go from "Hurt to Healed" and aided in her decision to return to George Mason University in 2008 to complete requirements to become a Clinical Social Worker and specialize in trauma recovery. She has an active psychotherapy private practice in Northern, VA.
Althea has experience treating children, adolescents, and adults with diverse backgrounds and ranges of concerns, including anger, substance use/abuse, domestic violence, anxiety, and depression. My career in the mental health field spans for more than 18 years in the provision of research and diagnosis, behavioral mental health, and employee assistance services. I use a prescriptive approach to treatment, tailoring interventions to the unique needs of the client. I bring a range of educational, professional and life experiences to my work as a therapist, clinical supervisor, and mental health consultant.
Today you are one step closer to an emotionally healthy and empowered you embarking on a positive path to growth and well-being.
Brighter Day Therapeutic Solutions offers traditional therapy and expressive therapies for children, adolescents, adults, couples, families, and groups. Althea is committed to understanding the needs of clients and assisting them in achieving their personal treatment goals. Behavioral and therapeutic services aim to meet the diverse needs of clients by utilizing approaches that are client-centered, family-focused, and culturally responsive. My goal is to help clients enhance and maintain psychological, behavioral, and social functioning.
It is my commitment to deliver ethical mental/behavioral health services for the assessment, diagnosis, and treatment of mental, behavioral, and emotional disorders. Services reflect an ongoing commitment to practical, innovative, measurable results and client empowerment.
Clients may be assured that treatment is based on individual needs, while their personal values are respected. If you are looking for extra support and guidance through a challenging situation or you're just ready to move in a new direction in your life, I look forward to working with you to achieve your goals.
Please call or email me for an individual, couples or family therapy consultation today.